Laser Hair Removal
Laser Hair Removal in Annapolis
What's the best hair reduction method that saves time and money over the course of your lifetime? Laser hair removal, of course, and more women and men than ever are choosing lasers as their top treatment option for unwanted body hair.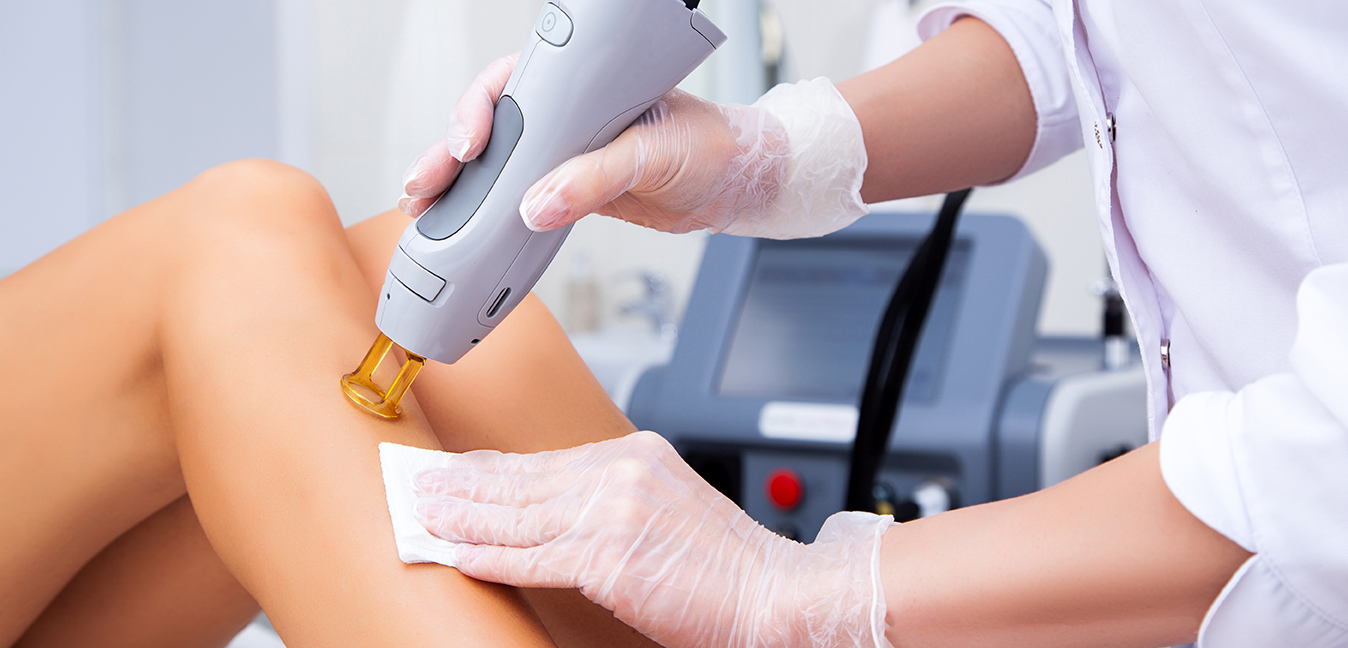 Why Choose Laser Hair Removal?
People prefer laser hair removal (LHR) due to convenience, lack of irritating chemicals in shaving cream and hair removal lotions, eliminating ingrown hairs, and avoiding the pain of waxing. This hair reduction treatment uses laser light to target pigment found in hair, safely and effectively destroying follicles so they can't regrow hair.
What Does Laser Hair Removal Feel Like?
Most people tolerate LHR well, though some liken the sensation to a rubber band being snapped on the skin. A topical anesthetic can be used to help reduce your discomfort.
When Will I See Laser Hair Removal Results?
You will start to notice shedding within about one to two weeks of treatment, and your results will continue to improve. However, hair must be in the growth phase to be affected and not all follicles are in this phase during your first treatment. So, it's important to return for follow-up treatments spaced four to six weeks apart to target remaining hair.
Am I a Good Candidate for Laser Hair Removal?
Most likely, if you have unwanted body hair and are in good overall health and willing to follow a treatment plan for optimal results, you're an ideal candidate for LHR. In the past, lasers were only suitable for people with lighter skin and dark hair, but today's technology makes it safe for most skin types and tones.
You should wait to have LHR if you are pregnant and / or breastfeeding out of precaution. Additionally, those with high testosterone levels may need to abstain until hormones are balanced. You should schedule a consultation with a laser hair removal specialist to determine if this treatment is right for you.
Where Is the Best Place to Get Laser Hair Removal in Annapolis?
Just say no to painful waxes, uncomfortable shaving, and stinky creams that only offer temporary hair reduction. For laser hair removal that fits your lifestyle and your budget, choose A New You Med Spa! Contact us today at 410-571-2758 to book your free consultation with our skilled laser experts, so you can dare to bare without unwanted hair!